St. Athanasius The Defender of Faith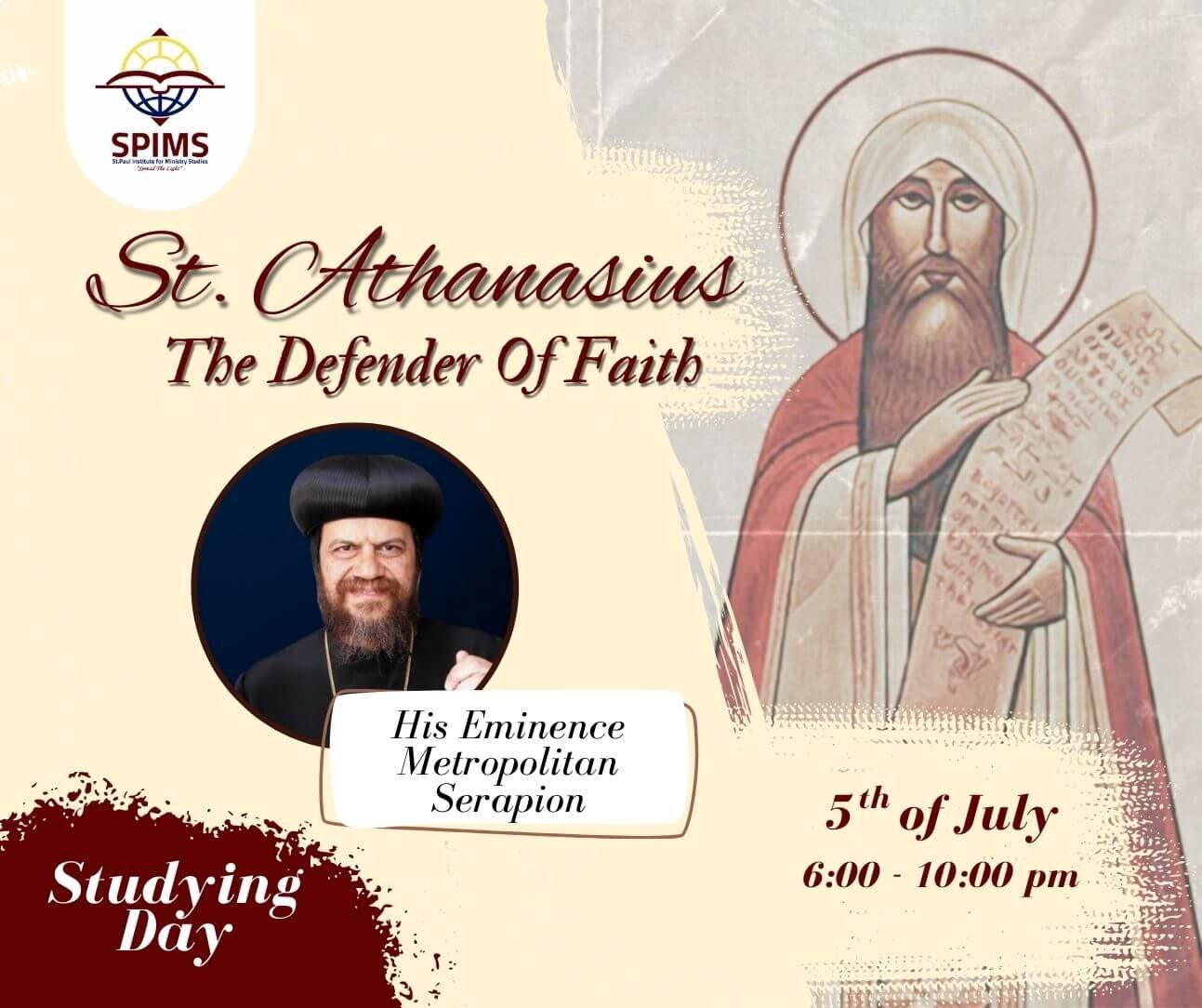 About Course
After Payment, you will receive the WhatsApp Group link by email!

St. Paul Institute for Ministry Studies "SPIMS"
Wishes you all a blessed Fast of the Holy Apostles  🙏🏼🏡
We are glad to announce a Studying Day about:
"St. Athanasius the Defender of Faith"
Instructors:
His Eminence Metropolitan Serapion 
His Eminence Metropolitan Serapion
 
- Metropolitan of the Diocese of Los Angeles and Southern California and Hawaii
- Vice President of the All Africa Conference of Churches 
- He is on the Governing Board of the National Council of Churches of Christ
and the Steering Committee of Christian Churches Together in the USA. 
- For many years he served on the Central Committee of the World Council of Churches
and the Life and Service Committee of the Middle East Council of Churches
Show More
What Will You Learn?
1- To know the life of St Athanasius and his 46 year papacy and his five exiles for defending the Orthodox Faith
2- To know about Arius teaching and the Council of Nicaea
3- To be familiar with some of the writings of st Athanasius especially dogmatic writings