St. Paul Institute
for Ministry Studies
We aim for professional expansion, that's why we wish that our school would grow to be an internationally accredited institute.
Coptic Diploma of
Ministry Evangelism
SPIMS offers Coptic DOME. An academic program that provides students a Diploma degree in Orthodox Theology.
Spreading the light through
St. Paul Institute for Ministry Studies
Information
"St. Paul Institute for Ministry Studies" – SPIMS is one of the delightful fruits of the service of Evangelism. Evangelism service depends mainly on education and self-development since its establishment. The source of inspiration was the Archdeacon Habib Girgis and his struggle in spreading the correct Christian education. One of the most important goals of Evangelism is that each servant would become a "beacon" that radiates the light of Christ's teachings to the whole world. Hence, the dream of "the beacon" began to grow until the dream came true in 2018 with the blessing of His Holiness Pope Tawadros II when His Holiness agreed to establish an institute specialized in ministry and evangelism studies
"In all things showing yourself to be a pattern of good works; in doctrine showing integrity, reverence, incorruptibility, sound speech that cannot be condemned, that one who is an opponent may be ashamed, having nothing evil to say of you. "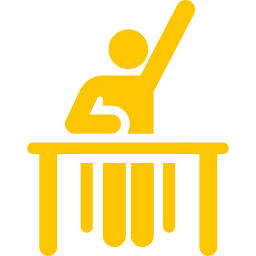 Attending programs
SPIMS provide long courses, studying days and seminars on campus, we have classrooms designed on the latest interactive setup, to enable communication and interaction between students during the workshops. A modern coffee break corner to enjoy your breaks. Courses are scheduled in a convenient timetable, either afternoon classes on week days or weekend classes.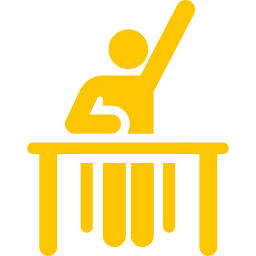 Online programs
SPIMS provide online courses, studying days and seminars as well as Diploma, students can now attend class from the comfort of their homes. We have our The virtual classroom on our LMS, through which students can have a flexible schedule moreover it can be accessed anywhere and at any time.
Library
SPIMS has both physical and virtual library, our on-campus library is rich with books, encyclopedia's, maps on different languages, internet connection to facilitate searching, and electricity cables for using your laptops as well as Library PC. Setup enables quiet comfortable reading and searching environment.
Tuck shop and Pergola
SPIMS has a Tuck shop and an open area with pergola designed to provide a comfortable and enjoyable environment, members can enjoy quiet time, reading or having small gathering in a safe, warm and cozy place.
What Students Say
Feedback
Latest News
From the News