SPIMS Digital Books Library
We are thrilled to announce that St. Paul Institute of Ministry Studies – SPIMS has recently become a member of Global DTL, the Digital Theological Library.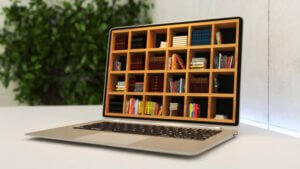 This exciting collaboration will empower our students with unparalleled access to a vast repository of knowledge, consisting of over 300,000 books, 11,000 journals, and a staggering 15,000,000 articles.
As part of this development, students enrolled in these specific courses :
SPIMS 4041: Ancient Philosophy
SPIMS 4052: Introduction to Apologetics
SPIMS 4091: Counselling Skills Produces Strong Leaders
will be required to subscribe to this library as a part of the curriculum of these courses.
The cost for a subscription to the digital library is set at EGP 300 per semester or $15 per semester for international students (students living outside Egypt).
However, if you are a Coptic DOME Student and you want to subscribe to this library, you can do so by filling this form below and you will receive all the subscriptions details on email!
Please fill in this form of you are willing to subscribe: